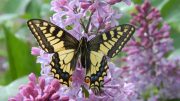 A bouquet of aromatic and vital beauty in a bottle.
This is an exquisite, light, gentle and sweetly fragrant floral oil that will adorn your whole being. 
Vibrant, uplifting, feminine, hydrating and nurturing with favourable oils and flower essences it will relax the nervous system and encourage contentment, gladness, compassion and peace. Vegetable oils of Jojoba, Argan, fractionated Coconut, Raspberry, Sea Buckthorn and Pomegranate transfer nutrients to the skin tissue's layers, helping maintain elasticity and to retain moisture. It is brilliantly beneficial to skin with its abundance of botanical compounds, nutrients and vitamins as well as natural and powerful antioxidants to repair and protect the skin from the detrimental effects of the environment, ageing and damage caused by UV radiation.
Our beautiful All Over Flower Oil absorbs quickly into the skin and can be used as a natural perfume oil, hair or body oil, anytime, anywhere….
"Be like a flower and turn your face to the sun."
                                                   – Khalil Gibran