Faun Créme Parfum is a sweet and honeyed concoction made of the beautiful yellow-green little heart shaped flowers from the divinely smelling linden tree, Tilia cordata, that perfume the air in spring and early summer. 
The delicate yet exquisitely rich and complex linden flowers and the grounding green aroma that make up this composition is a suitable signature scent for any mythical Pan, fairy Fauna or sensuously living nature Nymph.
A romantic dance of scents in nature's herbal freshness and woods, Faun is lush, warm and comforting – like nature's own personal glove.
Loved by the bees, (and poets alike) linden blossoms have therapeutic properties that have made the tree practically sacred in European and Slavic countries and mythology.
Enjoy the physically soothing and calming yet mentally uplifting effects of the precious linden blossoms in our folkloric Créme Parfum pomade.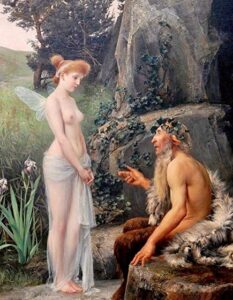 "Linden opens the emotional and spiritual heart even as it improves cardiovascular circulation… linden has a divinely inspired way of opening you to the bliss of your true multidimensional nature – the larger reality we're all part of."
– Robin Rose Bennett, The Gift Of Healing Herbs
Artist combine creativity, beauty and mystery to create unique and often almost timeless atmospheres in their works. By welcoming myth into the art of perfume-making, Faun was born. 
Fauns are creatures of mythology and are half men, half animal that can be seen by their legs or feet, cloven like hooves. 
They have often been regarded by poets and painters as slightly mischievous and fun-loving spirits of the woods.
Gently rub a little Créme Parfum onto the pulse points of your wrists and neck and perhaps to the skin on the upper chest and let it penetrate your spirit.
Or "Anywhere where one hopes to be kissed" as Coco Chanel famously said.
(Although be aware that our perfume balm is not made as a lip balm or for particularly sensitive skin membranes.)
Allow the fragrance from the richness of the plant kingdom to soothe and seduce your senses and to take you beyond modern life chaos to a world away – on a meditative journey to reconnect yourself. Keep your favourite Créme Parfum jar close at hand and open to inhale anytime you need to absent yourself from the hectic buzz and seek some inspired comfort and scented interlude.
Use the perfume pomade as a form of self expression – as a natural perfume will melt with your own body scent to create a special bouquet fragrance uniquely yours.
Unlike synthetics that cover the skin smelling the same on everyone (and often emitting an irritating odour of chemicals), a natural botanical perfume is food for your body. The natural and beautifully fragrant botanical oils enter the skin and become a part of your very own body's fragrant aura.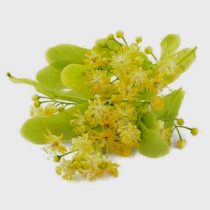 The Linden Tree
At wellside, past the ramparts,
there stands a linden tree.
While sleeping in its shadow,
sweet dreams it sent to me.
And in its bark I chiseled
my messages of love:
My pleasures and my sorrows
were welcomed from above.
Today I had to pass it,
well in the depth of night –
and still, in all the darkness,
my eyes closed to its sight.
Its branches bent and rustled,
as if they called to me:
Come here, come here, companion,
your haven I shall be!
The icy winds were blowing,
straight in my face they ground.
The hat tore off my forehead.
I did not turn around.
Away I walked for hours
whence stands the linden tree,
and still I hear it whisp'ring:
You'll find your peace with me!
                     
                                                        – Wilhelm Mueller for Franz Schubert composition.