BALM of GILEAD
              The ancient healing ointment said to possess medicinal properties                  not found in any other balsam.
A multipurpose healing salve made from acclaimed saps, resins and essences from wild buds and trees to nourish and sooth away tensions of various kinds.
The balm's comforting and tranquillising qualities makes it optimal for aching muscles and tissues, arthritic tendencies, hands and sore feet, chapped lips and skin or any other place that might need some tender loving care.
A balm, contracted from balsam, may be derived from the Hebrew bot smin, 'chief of oils' and bosem, 'to be fragrant' and is an aromatic, medicinal substance obtained from plants, herbs and oils.
Gilead was a mountainous area east of the Jordan River, in ancient Palestine, known for its spices and ointments. The "Balm of Gilead", also called "Balsam of Mecca" * was in its time a high-quality ointment with healing and soothing properties.
Legend tells that the tree from which the oil of was obtained, was taken from Arabia to Judea by the Queen of Sheba as a gift for King Solomon. And the Bible refers to the same ointment derived from the tree buds as a great comforter for the heart and soul.
The holy book uses the term "balm of Gilead" metaphorically as an example of something with healing or soothing powers, of both the heart and the spirit.
"There is a balm in Gilead which never fails to heal our spiritual wounds, to heal the wounded whole…."
Use Alabastra botanics' Balm of Gilead as a topical soothing relief ointment in situations where you are looking to ease tension of minor aches and pains.
It's mild sedative action may benefit for a good night sleep if rubbing a little under the nose and at the temples at bedtime. Or try massaging a bit on the chest during a cold or simply when you feel the need for some calm and tender comfort.
As a multi faced healer and lullaby for the skin our balm may be used as aid and gentle relief for sore muscles and bruises, and it might sooth irritations like rashes, eczema, sunburn, insects bites and stings as well as dry and chapped skin on hands, elbows or feet.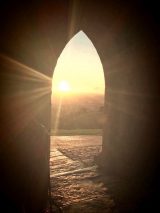 Due to its name, the balm mentioned in the Bible is believed originally to have been made from resins taken from a flowering small tree growing in the Middle East, the Balsamodendron, but still the true identity of this plant is quite elusive.
According to sources the locals of Palestine produced a balm that was considered one of the worlds most important and effective medicines of the times. The exuded resin from the tree was also know for its scent and produced a perfume that was considered one of the best and most expensive fragrances of the Roman Empire.
This opobalsamum of the Gilead tree was one of the ingredients of the special incense used in the Holy Temple in Jerusalem.
Guarded Orchards of this particular tree bloomed for more than a thousand years where special guild farmers cultivated the trees aiming to achieve the very best yield of this particular plant – for incense, perfume and specific medicinal drugs. The tree became a unique cultivar, not found in other places and it's oil had an exuberant price tag on its head. Unfortunately dark and traumatic times with periods of wars along with the destruction of the Roman Empire drew the prized Balsamodendron in Judea to extinction.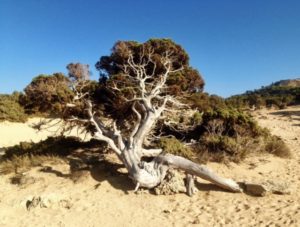 Although the identity of the original healing herb of Gilead remains a mystery, it might have been a species of Commiphora – small, thorny trees of Africa and Asia that yield myrrh. Whatever the identity of the first Balm of Gilead, the common name has remained over centuries and there are a handful of other tree species around the world employing a similar olio resin and same kind of healing properties as that of the original and mysterious Gilead tree.
Two of these species are a conifer known as Balsam fir and the Canadian Balsam Poplar. Both of these were used extensively by the native Americans.
The sticky winter buds of the Poplar were traditionally boiled to extract a resin, which was then mixed with lard and used as a salve for cuts and burns. An alcohol tincture of the resin was used to treat toothache and diarrhoea, and a bud tea was taken for coughs, along with healing for all other kinds of discomfort like heart and chest pain. A cure for all remedy.
Poplar buds naturally produce a sticky substance called salicin, which our bodies converts into a natural 'aspirin' offering pain relief and anti-inflammatory benefits for the muscles, organs, and the skin.
Some residue of this extracted resin may come across as tiny tiny 'grains or flakes of leaves' in our Balm of Gilead.
For safety, people known to be allergic to aspirin should avoid using our balm.
Our Balm of Gilead is like a gentle and soft spirited ally bringing upon healing peace and calm.
Wild harvested Poplar buds, Yarrow and white Willow bark infused organic Jojoba oil (Simmondsia chinensis), organic Argan oil (Argania spinosa), organic Baobab oil (Adansonia digitata), organic Shea butter (Butyrospermum Parkii), organic Beeswax (Cera alba), wild Poplar buds extract (Populus nigra), wild Poplar balsam bark (Populus Balsamifera), wild Balsam Fir (Abies balsamea), organic Myrrh (Commiphora Myrrha), wild Frankincense (Boswellia neglecta), organic Marjoram (Origanum marjorana), organic Hyssop (Hyssop officinalis decumbens), organic Arnica (Arnica montana) and natural vitamin E.
"After a rain, we sniff the air with delight, saying, 'Oh yes, there's a balm in Gilead!' as we pass a young balsam poplar that has been planted near one of the foot paths."
-From 'The fragrance of the wild garden', Eloise Butler
The balsam of the Gilead tee also had its vouge in the medieval times when it was mainly grown in Makkah, (Mecca) but further attempts to cultivate it in Egypt were at the time evidently unsuccessful. From the medieval period, Asaph Harfofe reported on the use of "balm of Gilead" oil to treat diseases of many organs, such as the spleen, liver, womb and lungs and for treating cough, tuberculosis, urinary tract complications and skin diseases, bites and stings.